Automatic Brick Making Machine Features
1. The guide column of customized high quality qt8-15 automatic brick making machine in stock is made of special steel, the surface is chromium-plated with good resistance to torsion and wear resistance, the four-bar guide mode and the long guide bearing ensure the accurate movement of the press head and the mold; Special devices are used in the moving parts to facilitate lubrication and not easy to wear.
2. Qt8-15 brick-making machine storage and material distribution system: ensure the accuracy of material supply, reduce the uneven density of material under the action of internal pressure and other external factors, affect the quantity of material supply, ensure the material is delivered immediately, the feed quantity is accurate, make the product density consistency.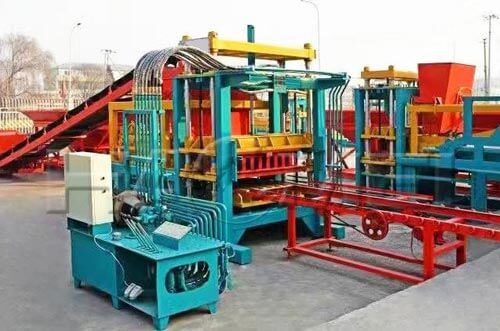 3. Multi-source vibration system of discount qt8-15 automatic brick making machine: designed for large molding. Suitable for large working surface, computer control, hydraulic drive, mechanical and electrical synchronization and other technologies. Full synchronous vibration mode is adopted, vibration and impact force can be adjusted, frequency can be adjusted according to different technological requirements, low frequency feeding, high frequency molding, vibration force can be adjusted according to different raw materials to achieve satisfactory vibration effect, vibration acceleration up to 17.5g.
Automatic Brick Making Machine Production Line
The production line of cheap qt8-15 automatic brick making machine in stock mainly includes three parts: batching, conveying system, mixing, conveying system, pressing forming system and product maintenance system. We divide the production site into five functional areas: office area, production area, material stacking area, product maintenance area and finished product stacking area. The total area of the site shall not be less than 3500 square meters.
Of which : 1. The office area is about 300 square meters, including four offices, staff dormitory, canteen, doorman, garage, etc.; 2. The production area is about 1000 square meters, which is used for mixing, forming and curing of materials; 3. The stacking area of raw materials is about 1000 square meters, divided into main materials, auxiliary materials and additive materials; 4. Palletizing and packaging area of about 200 square meters; 5. The finished product stacking area is about 1000 square meters.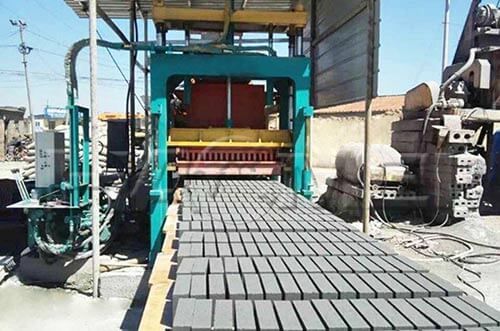 Daily Maintenance Of Automatic Brick Making Machine
1. Check whether the oil level of the shaker of the brick shaker is qualified and meets the requirements; whether the box body of the shaker, each beam, sieve plate and wood of the shaker is loose or dropped; whether the tripod belt is tight or not; whether the universal coupling is in good condition; whether the sieve hole is damaged or blocked, etc.
2. Check whether there is any foreign matter on the supporting vibrating screen of customized cheap qt8-15 automatic brick making machine, check whether all shields such as the shock absorber shield and spring shield are fixed reliably, and check whether the screen box can vibrate freely. If there is any problem, it should be handled well before starting up.

3. Check the brick machine with vibrating screen between chute card resistance, whether into the feeding chute card chunk, discharging chute is fine coal accumulation, sieve machine dust cover is loose, whether using coal dust blocking skin tight, dustproof location are appropriate, below the screen before coal chute product, screening machine and into the feeding chute and discharging chute distance meets the specified distance.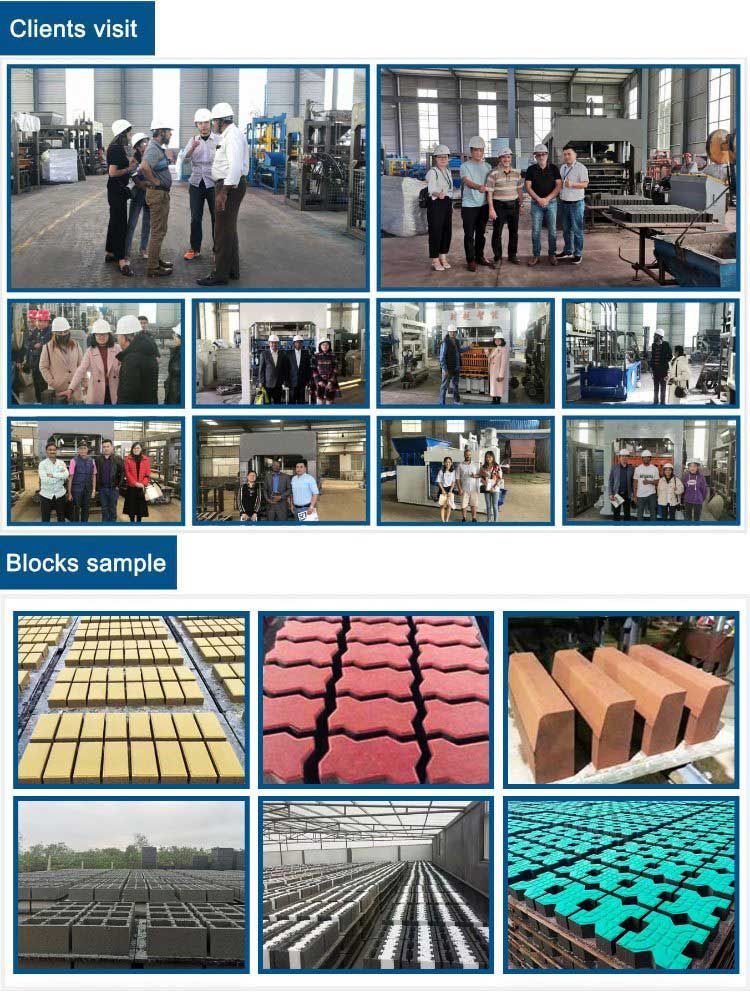 4. Check whether the support spring in the discount qt8-15 automatic brick making machine is broken and damaged phenomenon, whether the number of spring according to the requirements of the installation configuration, spring replacement installation whether the whole group of replacement, replacement installation whether in place, if there is a problem, need to deal with the requirements before the operation.
5. After the completion of the inspection of the high quality qt8-15 automatic brick making machine, there shall be no material accumulation or blockage in the screen surface, the feed and discharge chute, and the equipment shall not be left inside the equipment.
6. When the screen machine is in operation, the inspection personnel should monitor the equipment through one listening, two viewing and three testing. If any abnormality is found, the equipment should be stopped in time and the technical personnel should be contacted for testing.
Technical Parameters of QT8-15 Brick Machine
Technical Parameters of QT8-15 block machine

Overall Dimension

8400*1700*2950mm

Rated Pressure

21MPa

Main Vibration Form

Platform Vibration

Vibration Frequency

2800~4500 ( r/min)

Pallet Size

950*900mm

Molding cycle

15-25 (s)

Overall Power

37KW

Vibration Force

60KN

Total Mass

12.5T

Demolding method

Hydraulic

General water consumption

12T/Day

Factory Area

600m2

Applied Products

Concrete blocks, hollow/solid blocks, pavers, interlocking blocks , curbstone,

colored pavers ,etc.

Raw Material

Crushed stone, sand , cement, dust, and fly ash, gravel, slag,

and other raw material , etc.
Our brick machine can make many kinds of brick/blocks only by changing the molds. Contact us please, if you need customized brick/block forming machine.